I have made a new funny birthday invitations, which this time is designed from the birthday set with paper plates and cups with monkeys swinging in the vines of the jungle.
A good birthday invitation to a birthday party with outdoor theme or a jungle feast inside.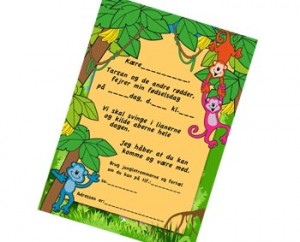 You can download the birthday invitation freely here in an A4 format so it can just be printed out and filled in for each recipient.