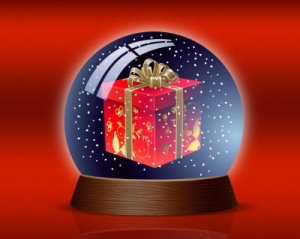 So it is soon time to celebrate Jesus's birthday and give out a lot of Christmas presents.

I myself am as a little child when it comes to Christmas, and often recall how nice it was when I was a kid, and we had the big Christmas dinner at my grandmother and grandfathers.

I was often there throughout Christmas and happily dived into the big Christmas basket my grandfather got every year from his work, with the most delicious chocolates, marzipan, nuts and other goods and some "fool juice" for the adults.

I do not know how happy the adults were for the gifts, but I'm really happy for the many gifts I had made after in woodwork lessons at school which would then be given out for Christmas.

And even though I did not make all of the gifts, I am still happy and when I get the opportunity to enjoy giving gifts, especially if it is something they really wanted.
This year, we keep a little silent  during Christmas, when several friends and family members travel during Christmas, so I decided to give a few more gifts to people who need them more than people who just want something new.
The Salvation Army always have some really good projects and I also feel that my money can be made to good use by supporting them. The local church usually also has some help programs for the less fortunate in your own community, so check out with them as well.
And although it may not be much for me, I felt really good about myself afterwards. Maybe I'm just a little crazy, but you should do the same and give an extra Christmas present this year.
P S: It is perhaps one of the most expensive Christmas gifts, but I'm sure it's the one you are most happy to give away, and it is probably the one that will benefit most.